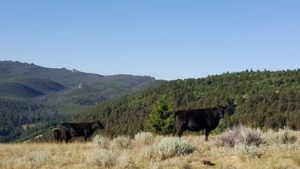 TBeef is a bull production and development company specializing in producing bulls that excel in economically relevant traits for commercial producers. TBeef achieves this production through performance evaluation and research and development (fertility/longevity research, feed efficiency research, carcass research, calving ease research, growth research, etc.). In addition, TBeef specializes in developing bulls for longevity and durability in tough commercial environments.
Obtaining TBeef Bulls
All of our procurement programs are designed to be convenient and reliable for the customer. We offer, and will arrange affordable delivery anywhere in the U.S. and often times offer free delivery depending on the circumstance.
Custom Genetic Program
There are few places in the U.S. where one can purchase anywhere from multiple truckloads of custom made bulls to individual custom made bulls. We have customers that are involved as early on as when breeding decisions are being made. Those same customers can receive the bulls as yearlings, 18-month-olds or two-year-olds. They prefer to mate specific types of cows with specific types of bulls to avoid inbreeding within their herds and to meet their genetic production goals. These can be set up on a contract basis if so desired.
Standard Private Treaty
Bulls are available for sale on a private treaty basis at any time. Information on the bulls can be found at www.tbeef.com. Here a customer can sort through the bulls in a user-friendly manner to find which bulls work best for them. The customer can also request a catalog or view the bulls in person.
Consignment Sales
Bulls are available in the following sales at the listed locations and the approximate dates:
Lorenzen Ranches – Madras, Oregon – February
Galt, California, Cattleman's Livestock Market – October
Flying H Genetics – Butler, Missouri – October
Western Stockman's Market – McFarland, California – October and December
Genetic Program
Genomics
All bulls have genomically-enhanced EPDs and have been parentally validated.
National Ranking
Bulls average in the top 4% of the nation for cowherd profitability measured by the All-Purpose Index and top 20% for feeder calf profitability measured by the Terminal Index (more info on the All-Purpose Index and the Terminal Index is available at TBeef.com).
EPDs are enhanced and are continually being enhanced with birth weight data, calving ease data, weaning weight data, post weaning average daily gain data, yearling weight data, feed-efficiency data, carcass data, mature cow size data, fertility and longevity/stayability data, and docility data.
Breeding and Marketing Philosophy
Hybrid Vigor
We recognize and utilize the substantial value of heterosis with regards to both maternal traits, such as fertility and longevity, and terminal traits, such as growth and vigor. We recognize that maximum heterosis is obtained through the use of a continental breed(s) and a British breed(s) (when cattle are not produced in an are requiring Bos Indicus/Brahman). We recognize the superiority of Angus/Red Angus compared to other British breeds and the superiority of Simmental compared to other continental breeds as summarized by the Meat Animal Research Center and shown below.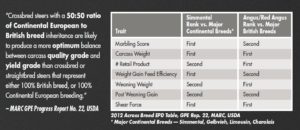 Breed Complementarity
We recognize and utilize breed complementarity of Angus and Simmental. Angus and Simmental both have large numbers of cattle in their breeds. Therefore, there are more cattle that are outliers, or well above the breed average. Both breeds have strong, progressive breed organizations that are able to identify superior genetics and maintain aggressive, positive genetic trends. We recognize and utilize those outlier genetics.
Genetic Improvement
We recognize and utilize one of the largest, most powerful genetic evaluations in the world, the International Cattle Evaluation produced by International Genetic Solutions. We harness the power of that evaluation through the utilization of EPD's and economic selection indexes. Visual appraisal is applied in a disciplined, strategic and applicable manner. Indicator traits (traits that are used to predict profit-focused traits or economically relevant traits) such as udder appraisal, foot and leg appraisal, etc. are evaluated in an effective manner through statistical analysis and proper genetic evaluation methodologies. Other economically important traits are hard if not impossible to visually appraise such as fertile longevity, marbling, etc. Selection pressure is often wasted focusing on improper visual appraisal, stunting genetic improvement. To measure these traits, we use the proper tools such as actual phenotypes (% heifers bred, breed-back ability, number of years a cow breeds back and stays in the cowherd, carcass data, birth weights, weaning weight, etc.), DNA, etc.
$Profit Indexes
We recognize and utilize the value of economic selection indexes such as the American Simmental Association's All Purpose Index (API) and Terminal Index (TI) and the American Angus Association's $Beef Index. Economic selection indexes offer a disciplined, more accurate approach to putting selection pressure on all economically relevant traits, with the most economically relevant traits receiving the most selection pressure according to their impact on profitability relative to other triats. The proper selection pressure is applied with market projections, produced by CattleFax and the USDA, and their associated traits. The API index is for cattle producers who keep their own replacement heifers, which most producers do, while marketing the remainder of their cattle into channels where they will end up in the meat production chain. Thus, growth and carcass traits are still very relevant in the API index. TBeef only markets bulls that are in the top 25% for API and/or TI in the nation at weaning time (after EPDs on the bulls have been genomically-enhanced). That said, EPD's are constantly changing and gaining accuracy as more data becomes available. We also offer high TI bulls that would work extremely well in a terminal program. Learn more about API and TI at www.tbeef.com.
Development
We recognize that if less emphasis is put on visual appraisal of bulls at the time of sale, i.e. fat bulls, bulls can be grown out to increase performance, fertility and longevity. We would prefer to grow the bulls out at our facilities until they are at least 15 months of age using development methodology that maximizes fertility, longevity and feet and muscle durability such as lower energy (fat-oriented) diets, large pasture settings, etc. If a customer wants a bull before that time, we make every effort to make sure that the bull is developed properly and ready to breed cows.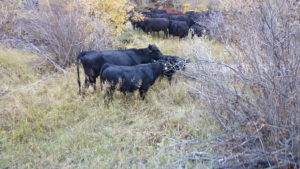 Health Program
Bulls are up to date on vaccines for the following diseases:
IBR, BVD (Type I and II), BRSV, PI3
Mannheimia haemolytica – Pasteurella multocida
Campylobacter fetus (vibriosis)
Leptospirosis (5 strains)
Clostridium 7‐way
Haemophilus Somnus
Hoofrot and liver abscesses
Salmonella, E. Coli, and an aid to prevention of pinkeye (using Endovac‐Beef)
In addition, the bulls have been treated for external parasites with an ivermectin pour‐on and for internal parasites with a paste dewormer. Before the bulls are delivered, they receive LongRange dewormer by Merial for season-long parasite control.
We also conduct Johnes surveillance on our herd, with none having been detected to date.
All bulls have been lab tested to not be a persistently infected (PI) carrier of BVD.
All bulls are virgin bulls with no chance of exposure to Trichomoniasis. Trichomoniasis tests will be done in accordance with state laws.
All bulls will have passed a Breeding Soundness Exam before being delivered.
All bulls will be 15 months of age before being delivered, or if the purchaser insists on receiving the bull sooner, we will strongly encourage that the bull not be used before he is 15 months old.
PLEASE INFORM US OF ANY HEALTH PROBLEMS OCCURING AFTER YOU HAVE RECEIVED YOUR BULL(S). WE WANT EVERY CHANCE TO MAKE IT RIGHT!!!
Other Services
Heifer Sales
We regularly offer bred and/or open replacement heifers with full sets of EPDs and ranking at the top in the nation for $API.
Semen Sales
We offer both conventional and sexed semen on some of the highest API and TI bulls in the country.
Genetic Planning/Monitoring
We can help establish and maintain long-term breeding programs (both maternally-focused program and terminal programs). We can keep track of what genetic lines you have and have not used and what sort of progress you have been making. We are able to help set up commercial genetic evaluation. We can set up programs to achieve specific goals, avoid inbreeding, etc. We have access to numerous industry-recognized geneticists. Feel free to contact us at any time.