Become more than a commodity cattle producer.
Your partnership with TBeef will take you there.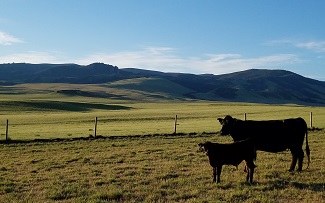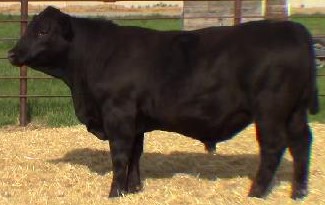 Premium Replacement
Heifer Sales
Nation's Top Bulls.
No Cost To You.
Replacement heifers with TBeef genetics are in high demand. We are looking for ranching operations to produce those heifers for us. TBeef helps producers improve genetics and receive premiums at no cost. We are dedicated to a customer/company relationship which shares success. Add value to your ranch and become more than a commodity cattle producer.
Your cull bulls for our virgin Tbeef Bulls. TBeef will provide the bulls to the producer by trading out cull bulls that are too old to breed, injured, or have failed their breeding soundness exam. Our virgin TBeef bulls rank in the top 25% of the nation for profitability measured by the All Purpose Index (API). Again, at no cost to you. TBeef will make the exhange for the cull bulls at the time of replacement drop-off.
We'll Market Your Heifers.
TBeef will sell the heifers for you and split the premium received by that sale. We succeed when YOU succeed.
Our Sales Network. Your Success.
Improve your genetics to yield premium pricing on replacement heifer sales at no cost to you.
A top notch and healthy bull battery provided to YOU, the producer, at all times. Again, at no cost.
Reduction of risk to the producer by guaranteed bull quality and shared pricing premiums.
Our continued relationship in year round production reduces stress and maintains a quality relationship.
In determining premiums, a base price will be established prior to first bull delivery. This base price will be rooted on the average of cattle similar in weight, sex, and other relevant factors. For example, the USDA market reports for the closest sale and closest date to where the respective heifers are sold.
The exact structure of this pricing agreement is flexible. The premiums will be paid relative to the sale arrangements on sale day not the pay weight and adjustments on the day of shipping since pay weight and other circumstances are out of the seedstock producers hands.
This program is established to equip the producer with a top-notch bull battery at all times at no cost and to get them premiums for their improved TBeef genetics at no cost. TBeef will market the heifers for 3% commission and the premium model is set up so that TBeef only succeeds when the producer succeeds. We are confident enough in our genetics to take all of the risk from the producer.
Example: If the average price and weight of the respective heifers is 600 lb at $1.60 ($960/head) and the producer's heifers bring $1.70 ($1,020/head) at the same weight, TBeef and the producer will each get $0.05/lb ($30/head) of that premium.